Hospitals across the country are now being paid for their services (in part) based on the results of the patient satisfaction survey mandated by the federal government. This has made it necessary for respiratory therapists to step and exceed patient expectations, care, and engagement at the bedside. In this guide, we will shed light on the important role played by respiratory therapists in helping hospitals and other healthcare facilities achieve patient satisfaction.
Patient Care
Respiratory therapists and respiratory nurses (RT and RN) work with doctors and other medical professionals to treat patients from all spheres of life. This ranges from premature infants with underdeveloped lungs to adults suffering from lung diseases. In general, respiratory therapists assist medical teams with:
Performing tests, conducting studies, and evaluating patients.
Diagnosing breathing and lung disorders.
Working with sleep disorders specialists to determine appropriate treatment options.
Educating patients and their families about breathing disorders and lung diseases.
Managing devices and equipment required for treatment, such as oxygen machines and ventilators.
Labor statistics show that throughout the pandemic, respiratory therapists were the most overworked professionals in the healthcare industry. They were critical to a patient's breathing and other health conditions. This was especially true in the case of intubated patients.
There is a primary shift in the job outlook of healthcare professionals. It is no longer about delivering primary healthcare services, but ensuring holistic and wholesome healing through enhanced patient care and other values. Respiratory therapists play a pivotal role in helping a healthcare team move towards a more patient-centered approach.
This is not just for patients suffering from chronic respiratory disease. Respiratory therapists along with fellow nurses and other specialists are focused on improving the overall health of a patient. This is by using approaches geared at disease prevention and health promotion.
Positive patient experience is an important goal for any healthcare facility. There is substantial evidence that points to a positive association between different aspects of patient care and experience, such as good communication and coordination. This is one of the reasons why respiratory therapy as a field involves continued education.
Practicing respiratory therapists are required to be aware of patient adherence to medical advice, updates to the occupational outlook handbook, ways to reduce dependence on emergency medicine, improvements in direct patient care, and reduced use of unnecessary healthcare services.
Patient Experience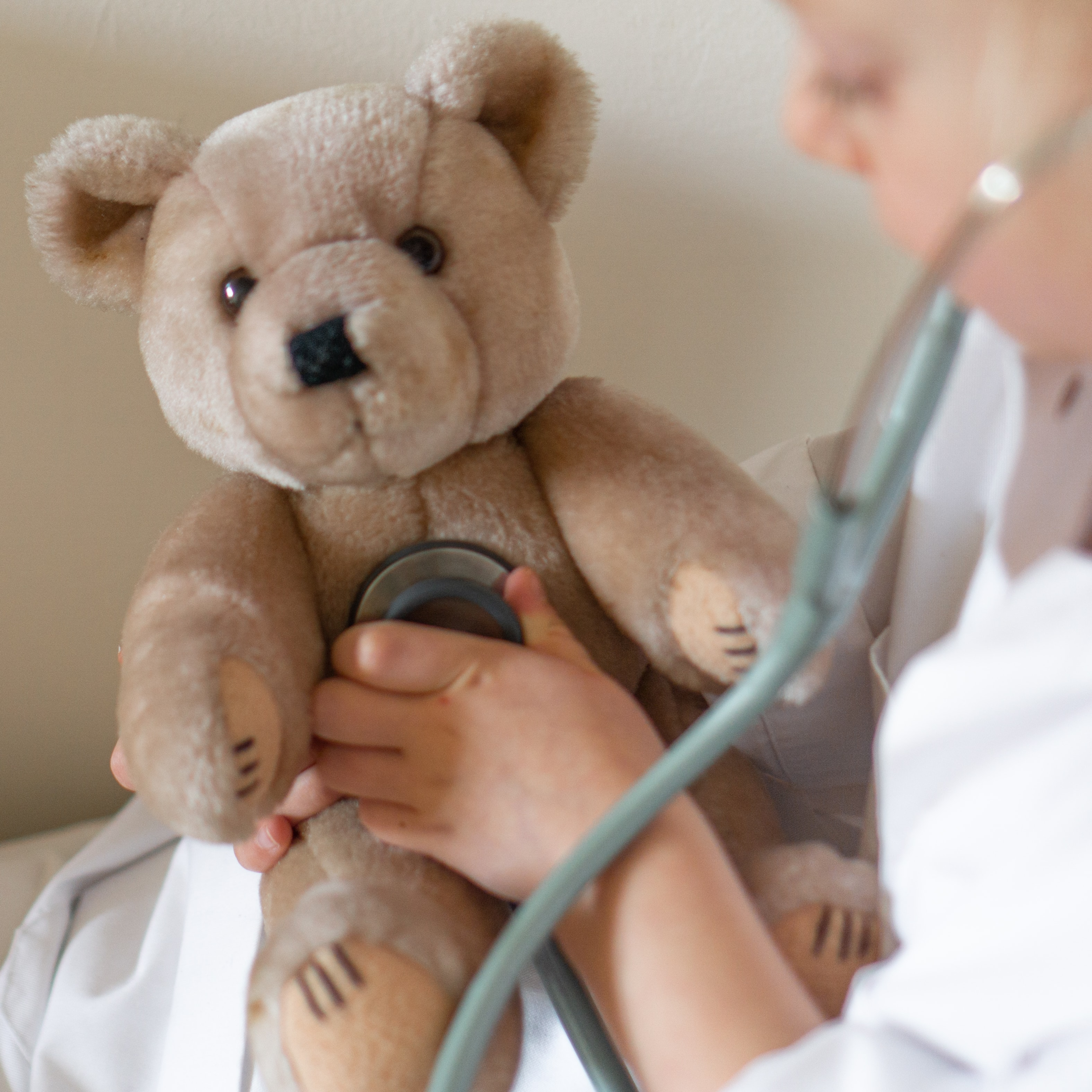 An experienced respiratory therapist will know the effect of patient experience on the Hospital Consumer Assessment of Healthcare Providers and Systems (HCAHPS) survey that has recently been made mandatory by the federal government. Patient experience has taken a priority position in hospital setting over the years.
Patient experience covers a broad range of interactions that patients have with their healthcare provider and the system. This includes the care patients receive from health plans, doctors, licensed practical nurses, physicians, and other professionals. The patient experience involves different aspects of healthcare delivery as an integral component of overall health quality.
This includes getting timely appointments, receiving timely ambulatory care and emergency care, and congenial communication with healthcare providers. The results of HCAHPS have a broad impact on the Value-Based Purchasing (VBP) program established by CMS, which affects a hospital's reimbursement. The patient experience component alone accounts for 25% of the amount available to be earned back by hospitals through HCAHPS.
Patient Engagement
Patient engagement can be understood as the attempts and strategies made by healthcare providers, including registered nurses and respiratory therapists to encourage patients to play a role in their own health and wellness. These activities may include online feedback, surveys, and interviews to gain insights into the patient's experience. In short, it is to maintain a continuous connection with the patient for improving their health.
On the other hand, patient experience refers to the journey of an individual, such as a critical care patient through the course of the treatment at a particular healthcare setting. The patient's response and milestones achieved may vary as per the patient depending on the diagnosis and cause of treatment. The stages and criticality of a patient's disease can have a profound effect on their experience.
Mediums and levels of patient interaction are other factors. Patients' personal involvement, willingness to get treatment, and family members or other individuals involved in the treatment are a few other factors. The primary reason to map patient experience is to allow the healthcare service provider to assess the extent of care provided. It also allows the hospital to identify whether nurses and respiratory therapists are responsive and respectful to individual patient needs and preferences.
How Can Respiratory Therapists Enhance Positive Health Outcomes?
Over 15 million Americans suffer from COPD and other impairments of lung function. Without an adult critical care specialist and a rapid response team, a patient with COPD can die every 4 minutes in the US. This field of medicine and evidence-based practice has long focused on the treatment, prevention, diagnosis, and cure of disease. However, health is not just a mere absence of disease.
The emerging concept of Positive Health focuses on promoting assets and strengths that can contribute to a longer and healthier life. These are a few ways respiratory care professionals can promote positive health outcomes:
Patient Education: It is important to educate patients about protocols for improving their respiratory health. For instance, incentive spirometry exercises are designed to help patients take deep and long breaths with the help of an incentive spirometer. This exercise has the secondary benefit of making the lungs expand and clear mucus. In most cases, general education can provide the necessary results.
Nutritional Support: Respiratory therapists require more detailed education in the field of nutrition since patients with disorders of the cardiopulmonary system have unique nutritional needs. Acute respiratory failure is enough to make a patient suffer from malnutrition. It's critical for both nurses and respiratory care professionals to prioritize adequate protein and caloric support for meeting individual respiratory demands.
Pulmonary Rehabilitation Home Plan: Positive health outcomes can be improved by sending patients home with personalized home exercise plans to decrease dyspnea, enhance exercise capacity, and improve their quality of life. A pulmonary rehab program can help patients exist better with their condition.
Emotional Support: Healthcare professionals, such as doctors, respiratory therapists, and nurse practitioners should be provided an educational background to engage family members and caretakers in providing emotional support to the patient. While this doesn't fall under the purview of key job responsibilities, it plays a major role in improving patient outcomes.
Improved Communication: Communication forms part of the broader scope of positive health. You can improve results by speaking and engaging with patients. In fact, there are dedicated courses taught in nursing school to ensure patients are handled with respect and empathy. Stemming from this, with the rise in cardiopulmonary disorders, it has become important for respiratory therapists to act as liaisons between patients and physicians. For instance, the RT can improve the patient experience by explaining what is required by the registered pulmonary function technologist during diagnostic tests.
Essentials of Patient Experience
These are a few suggestions that can be useful in making a positive impact on the patient experience:
Employ the Teach-Back methodology or another similar standard during the medication administration process. This will ensure a deeper understanding.
Educate on the side effects when communicating about medications
A registered nurse and respiratory therapist should always end a particular communication loop with the patient by asking whether there is anything else they can help with.
Equipment should be well cared for to prevent noise in the hallways.
Nursing care should be bundled to limit the number of times a patient is disturbed at night.
Patients should be encouraged to participate in programs that reduce their readmission.
Respiratory care and nursing programs should have a measurable goal included to improve a process and report on it.
Healthcare facilities can utilize the No Pass Zone program where nursing professionals are trained to respond to alarms if respiratory therapists are unable to assist.
It's vital for respiratory care professionals to realize that they are not treating the "hypoxia or AECOPD on the medical unit." Instead, they are treating Ms. Rosemary Dawson who prefers to be called Rose. Medical professionals, including RTs, are not taught to engage with patients during their bachelor's degree. Moreover, this has become the need of the hour – to engage and care for patients in a manner that makes them feel special.
How Does an RT Practice This?
Respiratory therapists focus primarily on breathing and cardiopulmonary disorders. They are important to patients and healthcare facilities, a belief that has only been strengthened during the SARS-CoV-2 pandemic. With that said, this also means that licensed respiratory therapists need to be involved in the development of practices and protocols in all things pulmonary.
If as a registered respiratory therapist, you are expecting a seat at the table, serving as an expert, you need to be aware of the latest developments in your field. Imparting patient education, learning about recent COPD readmissions, and recent advancements can only be achieved by successfully completing continuing education requirements. This is why many states and the national board have made it mandatory for RTs to get their continued education requirements for license renewal.
Besides continued education, respiratory therapists can form part of the long-delayed solution for patient care and experience through:
Focusing on individual patients
There are key differences between a respiratory therapist's degree and a nursing degree. There are also different job duties that both these healthcare professionals need to complete during the course of their day. However, for enhanced patient care, it is necessary that the entire body of support staff is trained to use the AIDET approach, which stands for "acknowledge, introduce, discuss and duration, explain, and thank."
Patients and families should not just have their questions answered, but taken care of completely. For instance, when the RT comes to the bedside to check the breathing tube, they should also make it a point to ask whether there is anything else they can do to make the patient more comfortable. It is important to train healthcare professionals on the broad scope of satisfying the basic needs of a patient.
Respiratory therapists should be asked to step away from the 'it's not my job' thought process. In case there is something that doesn't fall under the purview of their responsibilities, the RT should say that they will fetch the necessary person for the job. For instance, there are certain duties that need to be completed by the licensed practical nurse even though an RT can do them too.
Building trust with patients
Respiratory therapists with the same educational background can take different career paths depending on the successful completion of their associate or bachelor's degree. In relation to this, one thing in common among both professionals will be to pay attention to increasing patient engagement. As per the bureau of labor statistics, there has been an increasing focus on improving positive health in the healthcare sector.
This means that patient experience has become a priority in the minds of everyone. This also plays an important role in attracting referrals and acquiring a 5-star rating. In respiratory care, the pace of care tends to be slower, which allows RTs additional time to work with patients as individuals. Every respiratory therapist should be encouraged to build meaningful relationships with a patient and help them lead better lives. This will also work in favor of reducing repeat admissions.
Every little thing counts
Registered respiratory therapists should be encouraged to exhibit behavior resonating with PRIDE – privacy, respect, involvement, dignity, and empathy. An increasing number of healthcare facilities require registered respiratory therapists to sign the communication board outside every patient's room. It's essential for the RT to introduce themselves and explain the treatment they will be providing.
Such behavior is important for improving the overall patient experience and adding value to the entire department. Earlier, healthcare staff would rarely speak with patients on entering their rooms. They won't introduce themselves, identify the department they are from, or explain why they are in the room. This type of ambiguity can severely impact patient engagement, care, and positive health.
It's necessary to understand that patients rarely forget. Even if they remain silent on certain issues, such episodes remain imprinted on their memory. Taking this into account, it's crucial for respiratory therapists providing vital health care to introduce themselves and care for patients in a humanistic fashion. Respiratory therapists essentially help patients that can't breathe – the most important and basic life function.
It's vital for respiratory therapists to remain calm and treat their patients with empathy. RTs should also constantly upgrade their knowledge to ensure the best patient care can be provided. Therapists should work with others as a team to preserve life and alleviate distress. It's also pretty basic to treat patients with dignity while providing comfort to their families. Such efforts stick to patients and their families.
Choose TheCEPlace for High-Quality Continuing Education and Training Courses for RTs and RNs
TheCEPlace is a leading provider of continuing education courses for respiratory therapists. We are AARC approved to provide CEUs in all 50 states and Puerto Rico. Whether you want to advance your career or satisfy the license renewal guidelines in your particular state, TheCEPlace can act as a single trusted source for all your needs.
All our courses are specially curated keeping busy working professionals like you in mind. Continuing education courses can be the catalyst you need to further your career. Take the first step today.