Becoming a registered respiratory therapist (RT) is an excellent career option for you if you like the idea of breathing new life (quite literally) into your everyday job and impacting other people's lives by joining the healthcare forces. Registered respiratory therapists work arduously towards helping people with respiratory illnesses, lung diseases, and other breathing disorders.
This field under the purview of respiratory care is growing quickly with promises of a rewarding career path without having to spend years in an expensive medical school.
Growth of the RT Profession and a Promising Job Outlook
Respiratory therapists essentially help patients with breathing troubles. They provide both emergency and general respiratory care, which entails assessing the patient, treating them, and tracking progress. Respiratory training courses involve performing diagnostic tests and evaluations as well. Most professionals work in skilled nursing facilities and hospitals following their course completion.
The expected median annual salary of an RT in the general industry is $61,830. The Bureau of Labor Statistics expects job opportunities to be good in this field. In fact, employment of respiratory therapists is expected to grow at a much faster rate as compared to the average. The high demand can mostly be attributed to a large aging population in the United States. Older people are at a higher risk of suffering heart and lung conditions and may benefit from respiratory care.
In certain parts of the country, there is a higher demand for trained employees in the field of respiratory care as compared to others. This is because of state age demographics and the overall size of population. As per the 2013 BLS report, these were the states with the highest employers of respiratory therapists:
California: 14,160 RT
Texas: 10,160 RT
Florida: 7,470 RT
New York: 5,980 RT
Ohio: 5,880 RT
Certain medical care settings have a higher need for respiratory protection professionals. As per the BLS report, these were:
General medical and surgical hospitals: 89,460 jobs
Specialty hospitals: 6,270 jobs
Skilled nursing care facilities: 3,860 jobs
Physician offices: 3,110 jobs
Consumer goods rental: 2,970 jobs
Employment from 2021 to 2031 for professionals employed in the field of respiratory care are projected to grow at 14% – a rate much faster than the average of other healthcare occupations. In fact, more than 9,400 openings every year are expected in the coming decade for respiratory therapists. Many of these openings are manifesting themselves from the need of replacing workers that have transferred to different occupations, retired, or exited the labor force for not maintaining continuing education credits.
Almost 75% respiratory therapists are employed in hospital settings, though they also find employment in cardiopulmonary rehabilitation centers, cardiopulmonary diagnostic labs, home health agencies, and nursing homes. As per the American Lung Association, respiratory care professionals usually work 35 – 40 hours a week depending on where they work.
You may need to work weekends, nights, and holidays, especially if you are involved in direct patient care in nursing homes and hospitals. You should expect long shifts and spending most of the day on your feet. There is a high potential of advancing to administration positions or becoming a staff therapist if you complete the relevant respiratory protection program, such as OSHA respiratory protection training.
You can also start your own respiratory care company with the right experience or move into equipment sales and marketing.
Why Pursue a Career as a Respiratory Therapist?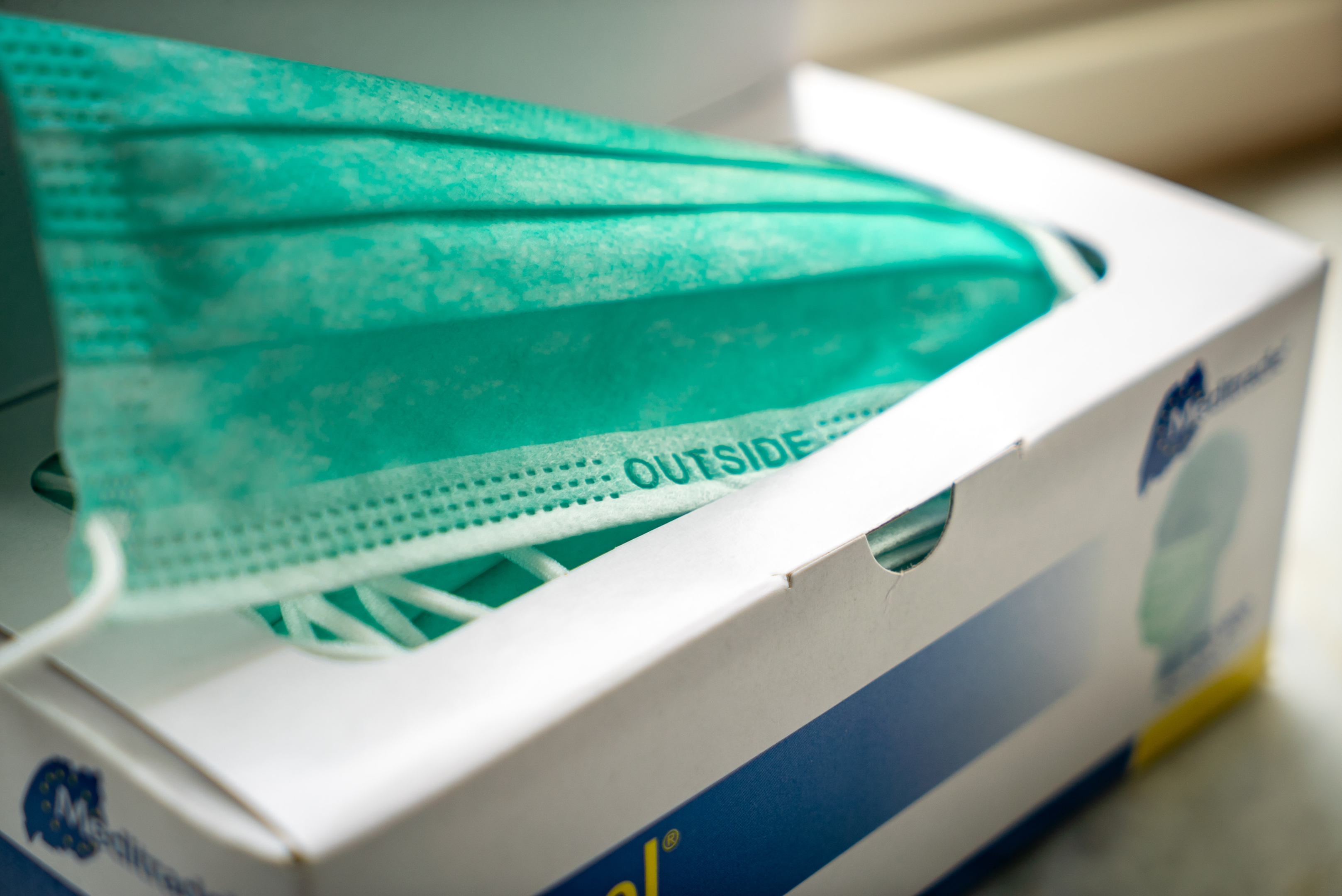 The typical day of a respiratory therapist sheds light on the importance of this job role within the healthcare field. Respiratory therapists are an integral part of the healthcare team, especially in the emergency and critical care units. While they work under the direct guidance of doctors for managing a wide array of medical conditions, they are also required to come up with ways for patient care.
Respiratory therapists may need to treat patients from premature infants with underdeveloped lung functionality to the elderly suffering from COPD. You will be responsible for providing temporary relief to patients suffering from long-term illnesses. You will also be required to have detailed knowledge of respirators and ways to implement or administer other medical techniques.
This is what makes a career in the field of respiratory therapy a particularly rewarding one. You will be able to help patients experiencing stroke, shock, heart attack, drowning, or any other form of respiratory distress. The field offers the perfect blend of patient interaction and technology. You may be perfect for a career in respiratory therapy if you are driven, dedicated, and compassionate.
There are a multitude of critical tasks executed by respiratory therapists for patients that need help with their breathing disorders. These are a few basic tasks that RTs are required to perform:
Conduct and monitor prescribed diagnostic and therapeutic procedures
Maintain natural and artificial airways
Perform pulmonary function testing
Perform physiologic monitoring, such as hemodynamic monitoring
Document basic information and maintain patient medical records
Communicate updates, assessments, and other components to the members of the healthcare team
Assemble, maintain, and calibrate mandatory respiratory care equipment, such as respirator
Identify and remedy any malfunctions in respiratory care equipment
Communicate with patients and their families
Educate patients on lung health and disease prevention
Educate patients on respiratory selection, use of inhalers, and other devices
Perform testing to help with diagnosis, research, and treatment
A typical shift of a respiratory therapist will involve the following:
Examine and interview patients
Consult with doctors for determining treatment plans
Perform diagnostic tests to measure lung capacity and other things
Treat patients using chest physiotherapy, aerosol medications, and other methods
Obtain and analyze sputum and blood specimens
Place patients on ventilators to help them breathe
Monitor and record the patient's progress
Educate patients on using equipment and taking medications
If you are interested in learning the different skills associated with becoming a respiratory therapist, you should access the different online resources to learn more. Program development for RTs involve different course offerings, including airborne contaminants, hazardous materials, and advanced techniques for managing breathing disorder, among others.
Students should know that they would begin their career by interning for different facilities on a voluntary basis before the final exam. You would need this to get your certification and license. It just depends on the state you want to practice in.
Where Do Respiratory Therapists Work?
Respiratory therapists have an opportunity to work in a multitude of settings, such as hospitals, outpatient departments, and long-term nursing care facilities. Few respiratory therapists even travel for home health visits and to patient's homes. While RTs may need to remain on their feet for a large part of their shift, they do have flexibility in terms of hours and work weeks. Many occupations are just not this way.
Regardless of the place you choose, you will have similar job roles and duties. These are a few differing responsibilities based on the place of work:
Hospitals: This is by far the most common choice for respiratory therapists. You may form part of the code/rapid response team to assist with cardiopulmonary resuscitation, endotracheal intubation, and airway care. In addition, you may be needed to perform pulmonary function testing for determining the right course of treatment, remove mucus from lungs, or perform chest physiotherapy, among others.
Pulmonary rehab clinic: Outpatient respiratory therapy office receives patients that want breathing therapy, check-ups, and treatment. You would be responsible for a wide range of duties at a pulmonary rehab clinic, such as educating, counseling, and rehabilitating patients to help them breathe better.
In-home care: Respiratory therapists providing at-home care are useful for patients that are unable to get to a physical location. They train patients and their families to use machines and other breathing assistance equipment.
Sleep disorder centers: You would be asked to diagnose and prepare treatment plans for patients with sleep disorders. You will also be included in in-lab sleep studies and asked to work with patients suffering from obstructive sleep apnea and other pulmonary disorders.
Types of Respiratory Training Courses You May Need
To become a respiratory therapist, you would need an associate's degree in respiratory therapy. The degree should be from an accredited respiratory program. You would also need to get licensed as a Registered Respiratory Therapist and complete continuing education credits as mandated by your particular state.
Respiratory therapists are required to clear a national certification exam and complete any additional requirements to obtain a license. You should have a strong grasp on physiology and anatomy along with great interpersonal skills. Generally, employers want respiratory care professionals that have specialty certification, such as:
Registered Pulmonary Function Technologist (RPFT)
Neonatal/Pediatric Respiratory Care Specialist (NPS)
Sleep Disorders Testing and Therapeutic Intervention Respiratory Care Specialist (SDS)
Certified Pulmonary Function Technologist (CPFT)
Adult Critical Care Specialty (ACCS)
These are a few other required certifications for RT:
NRP: Neonatal Resuscitation Program
PALS: Pediatric Advanced Life Support
ACLS: Advanced Cardiovascular Life Support
BLS/CPR: Basic Life Support CPR course for CPR victims of all ages
Few hospitals require their respiratory therapists to be members of the American Association for Respiratory Care (AARC) or similar state counterpart.
Is it Necessary to have a University Degree?
You can choose to get a bachelor's degree in respiratory therapy or a two-year associate degree. Furthermore, a few employers prefer professionals with a bachelor's degree. There may be entrance requirements in certain programs. You may need to get volunteer work experience before formal learning starts. It's better that you volunteer in a hospital or a local medical center while still in high school to develop the necessary skills required to be a respiratory therapist.
Typical qualifications to get a respiratory therapist job include:
Current Registered Respiratory Therapist license
Associate's or Bachelor's Degree in Respiratory Care from an accredited respiratory care program
Working knowledge of medical supplies and respiratory equipment
Respiratory therapists are required to have a special set of skills that allows them to focus on the needs of their patients while multitasking. These are a few such skills that can help you reach success:
Comforting bedside manner
Attention to detail
Compassion
Communication skills
Teamwork
Time management
Quick decision-making ability
Good judgment
Detail oriented
Science and math skills
You will need to clear a certificate exam for becoming a certified respiratory therapist. Except Alaska, all states have license regulations to become a respiratory therapist. You will also need to renew your license every two or three years depending on the state you practice in. Continuing education credits is required for this by most state boards.
Need for Continuing Education for RTs
The need for continuing education for healthcare practitioners and respiratory therapists is well established. An increasing volume of medical information and the changing nature of the respiratory therapy field demands professionals to continue their education. Hospitals and other healthcare facilities prefer respiratory therapists that have satisfied their continued education credits because of the rapid growth of technology involved.
Educational activities can be in the form of self-directed studies, formal lectures, seminars, video presentations, and teleconferences. Recent studies indicate that the self-study approach to attaining continued education credits can be more effective as compared to seminars, conferences, or other methods where professionals need to take off days from work.
While evaluation methods for CEUs focus on attendees' ratings, they should be revised for emphasizing beneficial changes in practice. All respiratory therapy technicians and respiratory therapists looking to renew their licenses are required by law to complete a necessary set of coursework.
This can seem frustrating to working professionals. You worked hard to earn your license and certification. You nailed the job interview. Now, you need to study more. It may seem like a frustrating thing, but it's actually not all that bad. Here's why:
Better patient care: Continuing education plays an integral role in improving patient outcomes. You will get to know the latest happenings in patient care, patient engagement, and positive health. This way you can be better equipped to assist the patients under your care.
Professional growth: Healthcare professionals that keep up with the latest advancements in their respective medical fields have a higher chance of getting the employment they desire. More education means higher opportunities.
Personal growth: Education has been rightly dubbed as the premise of progress at the individual, family, and societal levels. You can grow personally by learning more and increasing your knowledge.
Stay updated: Continuing education has become a priority in healthcare and medical settings because of its ever-evolving nature. You need to become aware of new technologies and developments. Healthcare professionals of today have more knowledge as compared to their counterparts in the 1970s. The industry has witnessed a progression sparked by unrelenting research.
You can remain more current and relevant in your field by pursuing continuing education courses from accredited and leading course providers.
Where Can Aspiring RTs Learn About Online Continuing Education?
You will need reliable and updated online resources to learn more about becoming a respiratory therapist. You can choose to complete your degree part-time if you are a busy working professional looking for a career switch. You should review TheCEPlace website for more information on continuing education requirements for respiratory therapy professionals.
TheCEPlace is a Trusted Destination for Online RT Training Courses
TheCEPlace makes it easy to obtain continuing education credits while you juggle your work and personal responsibilities. Our aim is to help respiratory therapists across the US and Puerto Rico satisfy continuing education requirements in an easy, accessible, and affordable manner. For the latest and comprehensive online RT continuing education courses, you can trust TheCEPlace. Reach out to us today and take the first step towards career enhancement as a respiratory therapist.